Post
Erotic Services in London (8)
TS/TV Escorts
In/Out Call, Hispanic
Female Escorts
In/Out Call, White
Female Escorts
In/Out Call, White
POST ESCORT AD
London Erotic Massage Parlors(11)
London BDSMs(1)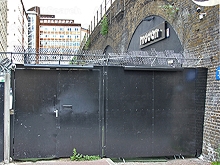 Hidden, Tplay...
London, UK
Landmarks you must visit:
First off, is the tallest building in the UK called the Canary Wharf Tower, standing 244 Meters high and made of glass and stainless steel, definitely a sight to behold. We have Trafalgar Square, named in honor of the British Victory at the battle of Trafalgar and quite close to Buckingham palace, another great landmark. The houses of parliament and the Big Ben clock make a lovely sight when lit up at night. Tower Bridge, standing over the River Thames is the only bridge over the Thames that can be raised to allow large ships passage,often seen in tourist books of London. Others landmarks include Westminster Abbey, a great religious landmark, St. Paul's' Cathedral, Somerset House, Royal Albert Hall, and of course Etihad Stadium and Stamford Bridge for lovers of football.

Hotels and Restaurants
Places to stay include five star hotels like Shangri-La Hotel at The Shard, The Montcalm at the Brewery in London City, The Ritz London, The Waldorf Hilton, and Egerton House Hotel among hundreds of others. Then there are cheaper options like citizenM, Luna and Simone hotel, Premier Inn London City, Strand Palace Hotel, and many more. For the best rates and discounts however, book direct and early in advance in order to avoid the stress of a last minute rush.
Restaurants include Boca Di Lupo, Al Duca, Benihana Piccadilly in Piccadilly. Other places to eat are Bel Canto, with great live entertainment, Shaka Zulu, with a great menu of game meat, Bubble dogs, which has a champagne bar that serves hot dogs, the Duck & Waffle with unbeatable views of the City of London, The Guinea Grill, Grenadier, Seven Stars, Royal Oak, and Sutton Arms, so there's clearly lots of places to go for a meal.

Bars and Clubs
Some clubs include Cafe de Paris on Leicester Square, Dstrkt in Soho, Miranda at the Ace Hotel, XOYO, Cuckoo Club, Maggie's, Corsica Studios, Mahiki, and Fabric, among others. There is quite a variety of them and while some have entry charges, others don't so whether you want to party or just enjoy a quiet drink, you are apt to find a place suited to your tastes.

We all know London for its Historic Houses and Castles, famous universities, ancient monuments, its breakfasts, pubs, great football clubs, and of course Big Ben, so you can simply not miss a place to go on a whim, just make sure you have your travel documents in order so as not to experience a night at the famous Scotland Yard, then go and enjoy the city of London, England!